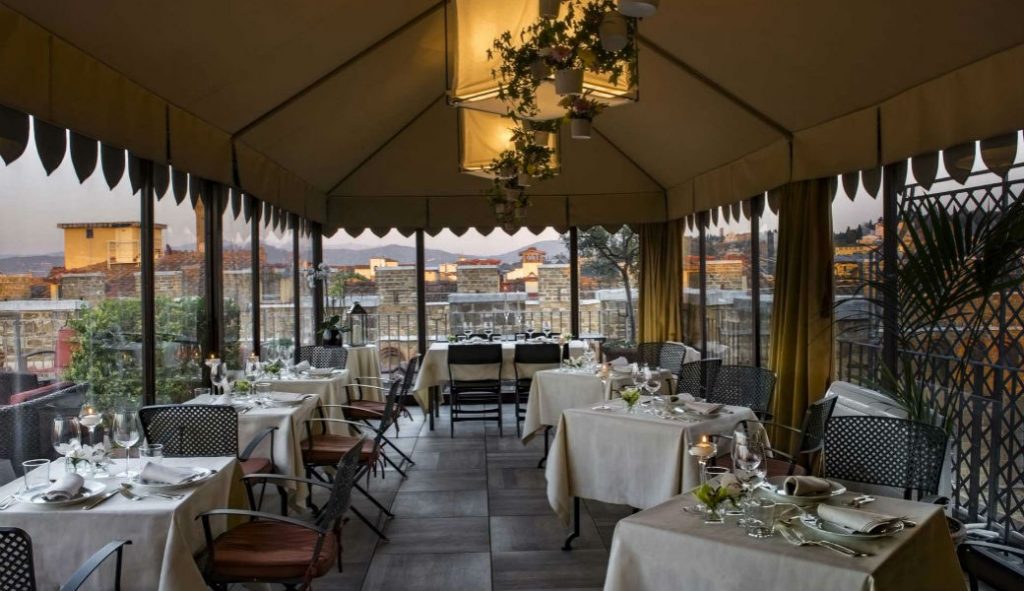 Restaurant The Tower reopens with a new menu
The magnificent view of the Duomo would be reason enough to choose The Tower as your restaurant in Florence.
But beyond the incredible terrace and all the sophistication and exclusivity that it provides, the restaurant reopens with a New Spring Menu, full of dishes that will stimulate all your senses and nourish your body and soul.
Among our delights, the Pappardelle with Wild Boar is one of the highlights, made by the hands of our wonderful staff. The Dark Chocolate Pie with Caramel Syrup is also a must try, unique.
We invite you to be our guest in this remarkable Florentine experience, trying the best tastes of Tuscany as part of a perfect scenery, with the whole city to bless your night.
The Tower is opened every day from 7:00 p.m. to 10:00 p.m., except on Sundays, only for our guests.