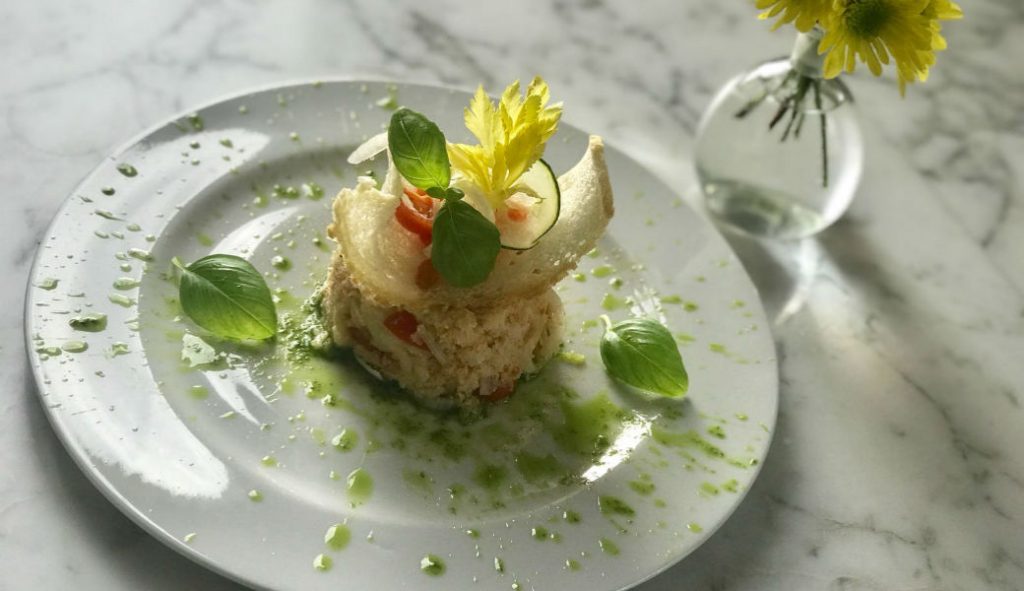 La panzanella: a Tuscan delight
Originally a recipe of peasant origin, the Panzanella is a typical dish of Tuscan cuisine. In ancient times, it was prepared in the evening to be consumed the next day during the lunch break of workers in the fields.
Today there are more sophisticated versions, but always bringing the historical heritage of ancestor cooking.
Do you want to prepare this wonder at your home? Here is the recipe of our chef!
Ingredients:
– 2 Ripe tomatoes
– 15 Basil leaves
– Salt up (as much as needed)
– Black pepper (as much as needed)
– 400 g of Tuscan bread (sliced)
– 1 Cucumbers
– 3 tablespoons of white wine vinegar
– 1 coarse red onions
– Extra virgin olive oil (as much as needed)
Preparation:
Peel and cut the onion into thin slices, then soak it in a bowl with water and a tablespoon of white wine vinegar, for at least 2 hours.
Peel the cucumber with a potato peel and cut it into thin slices and put it aside.
Wash and cut the tomato into small pieces, remove the seeds and keep aside. Now take 4 slices of Tuscan bread, remove the crust with a knife, then sprinkle with a solution of water and vinegar (a spoon), without soaking too much. Once the bread has simply softened, squeeze it, chop it coarsely with your hands and place it in a large bowl.
Drain the red onion from its soaking water, then add it to the bread, add the tomatoes, the cucumber, and the basil leaves hand-chopped.
Mix all the ingredients gently with the help of a spoon, season with extra virgin olive oil, then add salt and pepper to taste.
Stir again, taste and, if necessary, add more wine vinegar.
Now let the Panzanella rest in the fridge for at least an hour, so that it can be further flavored.
The Panzanella is ready! Remove it from the refrigerator at least a quarter of hour before consuming it, so that it returns to room temperature.
And voila!
Comments