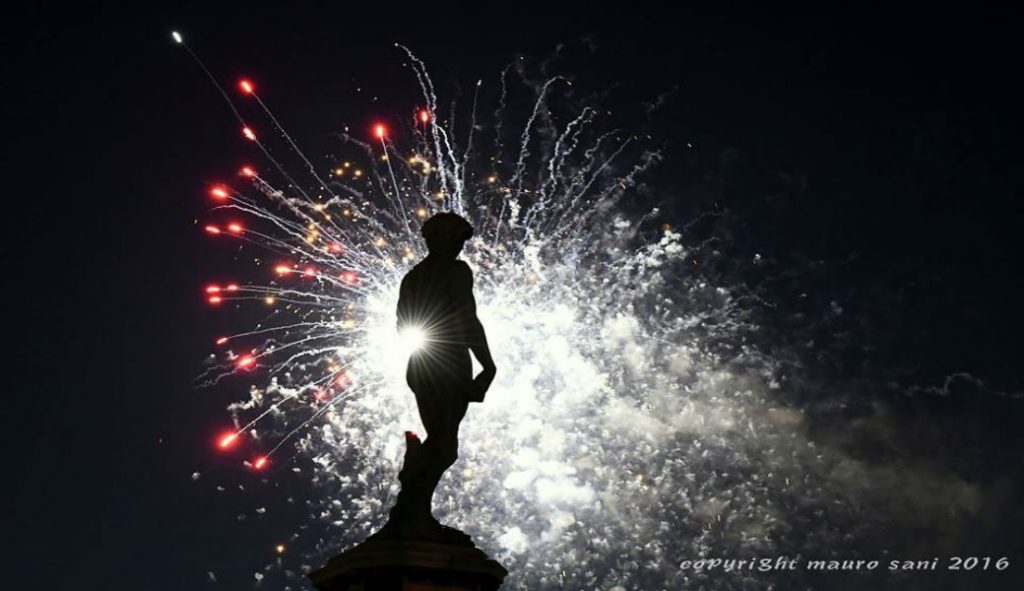 The feast of St. John: a whole day of joy and beauty in Florence
The 24th of June is a very special day in Florence: the celebration of the feast of St. John, the patron of the city. From the sunrise till the late night, there are cultural and folkloric events that are not only beautiful, but full of history as well.
The morning celebration, for example, takes back to ancient times, when nobles and lords would celebrate St. John by donating large candles to the churches. Over the years, the wealth and importance of the lords has increased, as have the size of the candles and the exuberance of their decorations.
Nowadays, there's a small civic parade from Palazzo Vecchio to the Duomo, where the candles are symbolically offered and received by the Archbishop of Florence. It's a great opportunity of visiting the cathedral, where the holy mass is celebrated around 10h30 am and it's opened to everybody.
The feast of St. John also marks the opening of San Niccolò Tower, the only tower in Florence that was never shortened with respect to its original dimensions. After climbing 160 steps, you will have a 360° view of the city. The entrance costs 4 Euro and San Niccolò is opened during the summer, until the end of September.
Lights in the sky
Among all the celebrations of the feast of St. John, the fireworks – or Fochi di San Giovanni, as called by Florentines – are, no doubt, the most impressive. Sometime between 10 and 11 pm, the spectacular show starts from Piazzale Michelangelo and can be seen from many places around the city.
But one of the most privileged views of this wonderful spectacle of lights is our terraces. Up there, you will watch the fireworks in the company of the the Duomo of Santa Maria del Fiore, the hills of Fiesole and Settignano, the Arno River, the Santa Trinita Bridge and Via Maggio, the church of San Miniato a Monte, Forte Belvedere designed by Buontalenti, the hill of Bellosguardo, Palazzo Vecchio and the bell tower of Santa Trinita. The best way of closing such a special day.
Comments