The autumn is coming, and Florence will be decorated with the fallen leaves that bring a special charm to the city. The climate is milder, the town is not so crowded, and the gardens get new colors, making each walking a lovely experience.
Besides the Boboli Garden, which is wonderful in all seasons and is always worth the visit, there are other beautiful gardens whose lawns and paths are caressed by the red, orange and brown leaves, while the trees get naked, in a scenery that makes us feel inside a romantic movie.
If you're coming to Florence this autumn, here are the gardens you should not miss:
Once a farming and hunting manor owned by Alessando and Cosimo I de' Medici, it became the green heart of Florence – it has over 118 hectares of green space along the Arno river!!! –, opened to the public since the Napoleonic era. Today, runners, families, tourists and dogs share the space with nature, picnic towels, bikes and, during autumn, the beautiful fallen leaves.
Main entrance: Piazza Vittorio Veneto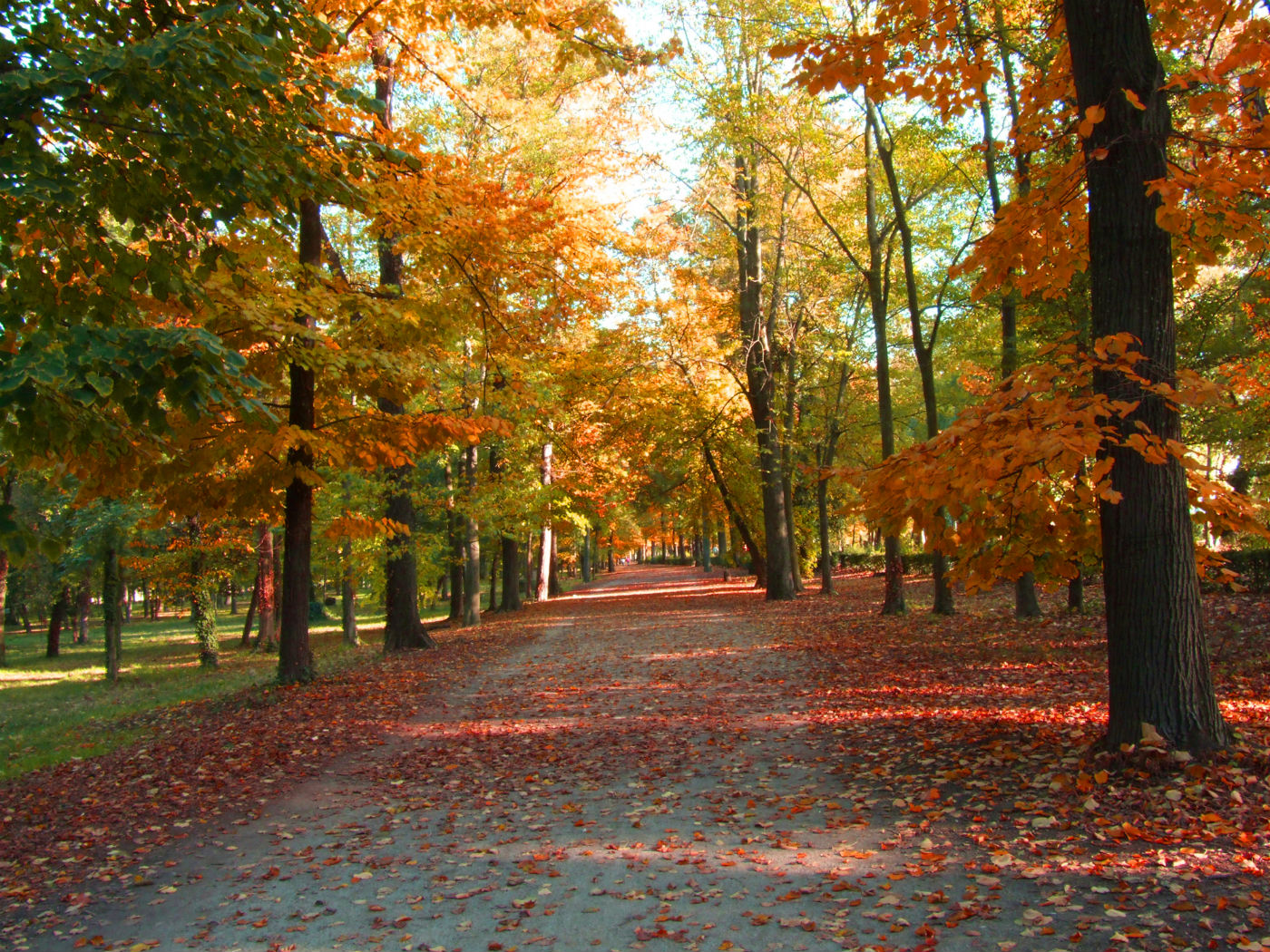 Surrounded by the medieval walls of Florence, the Bardini Garden integrates three different gardens:
The Italian garden, with the magnificent baroque staircase and a small building-lookout, from which you can enjoy a spectacular view of the city covered by the fallen leaves of autumn. Nearby there are also six fountains decorated with mosaics and two beautiful caves.
The English garden, with its exotic elements, is a rare example of Anglo-Chinese garden;
The agricultural park in which a new orchard and the splendid wisteria pergola find their place.
Entrance: Via dei Bardi, 1 red; and Costa San Giorgio, 2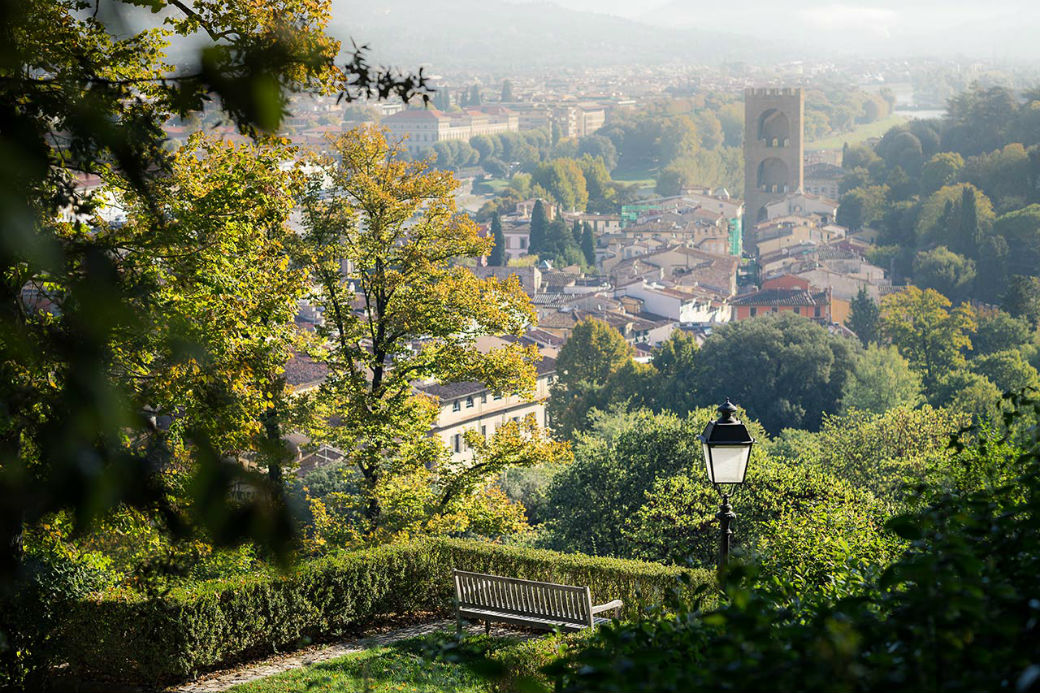 Villa Strozzi Garden
Known by locals as "boschetto", it amazes the visitors already at the entrance with an elegant wrought-iron gate set between two columns and two lodges with rusticated facings. Beyond the entrance, the driveway runs up the hill amid lime trees, plane trees and horse chestnuts, through which meadows with pines, yews and Judas-trees. With all these trees, it's not hard to imagine how many shades of yellow, orange and brown their leaves can assume during the autumn. It's really beautiful and unique.
Main entrance: Via Pisana, 77